By the way, the Government of India has banned 118 mobile apps. This includes apps from gaming apps to dating, business and more.
By the way, the Government of India has banned 118 mobile apps. This includes apps from gaming apps to dating, business, and more.
This decision of the Government of India may offend some children, but the parents of the children playing the game are most happy with it. He was most troubled by the addiction of children playing public.
The problem of parents' problem was that in 2019, when Prime Minister Narendra Modi was' discussing the exam ', a parent asked him, "My son studies in 9th class, at first he was very good at reading, the last few Over time, his inclination towards online games has increased. Due to which his studies are being disturbed. What should I do? "
Soon after the completion of the question, Prime Minister Modi said, "What is Pabji wala?"
The entire auditorium resonated with laughter as soon as he said this. It is obvious that this laughter is enough to express the popularity of PUBG in India. What parent, what child, and what Prime Minister – no one who has not heard the name of PUBG.
Prime Minister Modi had said in the same discussion – this is a problem as well as a solution. But after a year and a half, their government banned it as a problem.
After it was banned, the poster boy Naman Mathur, who played this game, did a Live on YouTube. 80,000 people were watching this Live at one time. Naman tweeted about this ban and said, 'the storm has come'. About 60 lakh people have seen his video after the ban.
This new step of the Indian government is also being seen as Digital Strike Part-3 on China.
In the last ten years, the online gaming market has spread its network in such a way that it is now considered to be one of the fastest emerging markets in the world.
To understand this gaming market in easy words, you should understand that when you buy goods by paying money, you think five times before spending.
But when playing online mobile games, it does not cost in the initial stages. That's why people feel that money is not spent and they also enjoy it. Similarly, the online mobile game market increases. However, it also costs money to play in a professional manner and to go to a new level.
Gaming companies first make your habit of playing it and then later make money. This business can be understood in easy language.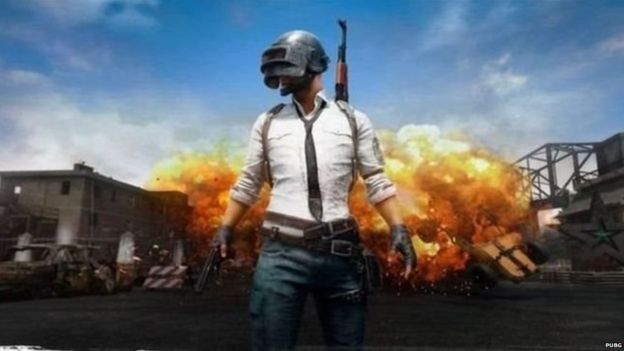 How much do you know about pubg?
PUBG (PlayerUnknown's Battlegrounds) is a popular mobile game played worldwide. There are a lot of fans in India too.
This game was made by being influenced by a Japanese thriller film 'Battle Royale' in which the government sends a group of students to fight forcibly to death.
In Pabji, around 100 players jump on an island with a parachute, find weapons and kill each other until only one of them is left.
It has been made by South Korean video game company Bluehole Company. The South Korean company made its desktop version. But Chinese company Tencent brought its mobile version to the market with a new name with some changes.
India has around 25 percent of the pubs playing in the world. There are only 17 percent of users in China and six percent in America.
Hundred people can also play pubji games simultaneously. In this, you may have to spend some money and buy coupons to buy new weapons. The game is designed in such a way that the more you play, the more fun it will be, the more you buy coupons and weapons, which will make your game even better. It also has a free room and has different levels. People living in many different places can play it simultaneously and it is also streaming simultaneously. It is also played with the console.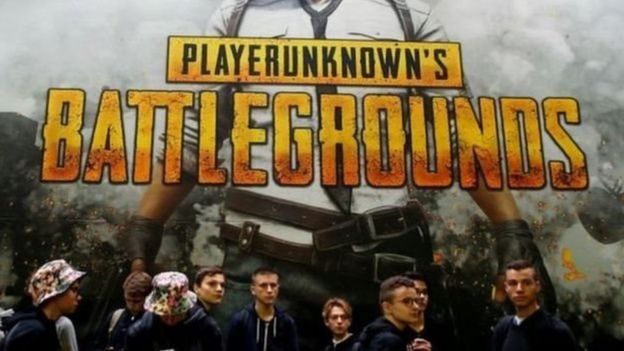 How big is the gaming market :
Talking about the world, the gaming market in 2019 is worth $ 16.9 billion. China leads with a $ 4.2 billion stake in it. America comes at number two, Japan at number three, and then Britain and South Korea.
These figures are from statista.com. This industry is expanding rapidly in India too, but even now it is less than one billion dollars. India is not in the top five countries of gaming in terms of revenue. But there is definitely an emerging market for the rest of the countries.
According to Piyush Kumar, CEO of Rooters, a gaming streaming site in India, "Talking about PUBG in India, the game has 175 million downloads, of which active users are around 75 million. More people from China play PUBG in India. But when it comes to earning, it is much less than India. This is because the number of people who spend money playing games is less in India. "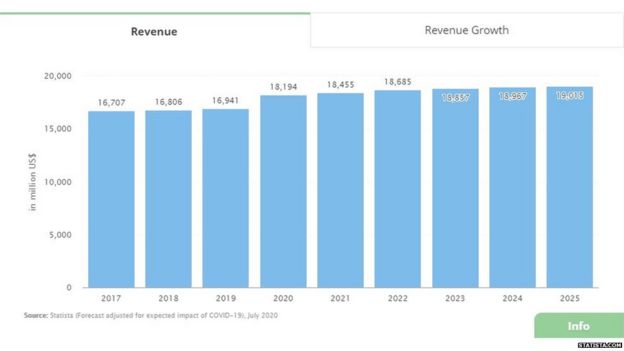 Does this mean that the impact of this so-called 'digital strike' of the Indian government will be equal to 'no' on China?
According to Piyush, it would be wrong to say so. The number of game players in India is more than that of other big countries of the world, so India is being seen as a 'gaming hub' in the future. If a company has to exit the Indian market, then it will definitely have an impact on its user base.
Talking about the user base, children, and youth from 14 years to 24 years in India play online games the most. But when it comes to spending money, 25 to 35 years old spend more on online gaming.
How is earning from gaming?
Actually, online gaming earns many ways. To know this, we spoke to senior business journalist Ashu Sinha.
According to him, one model to earn money from gaming is to say freemium – that is, first of all, free and spend premium (in installments). The second model is – by making merchandise associated with it. Children, especially their associated characters, T-shirts, cup plates, clothing craze increases greatly. Being affected by the game often increases the purchase of those things, from which companies also earn.
And the third way of earning is by making advertisements and movies based on it. Many times games based on films come. The popularity of the film helps in the promotion of games and sometimes the popularity of games helps in the promotion of films.
Those who play this game in a professional manner can be hurt by this step of the government. Many people who play many games are also very popular on YouTube. Those who organize such games will also suffer a lot of damage. But after the ban on Tiktok, the discussion of Pabji Ban had started. In such a situation, many people had already started shifting to other games.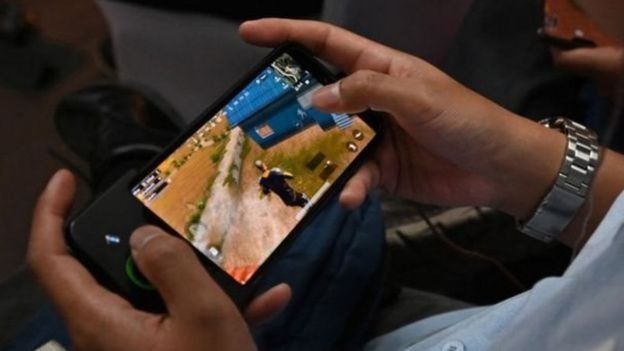 What are the other options?
According to Piyush, there is not a big trend of making online games in India right now. Indian developers are far behind in this. They hope that after the ban, many companies will try it now because till now they were more at risk than the popularity of PUBG.
At present, if you talk about routers, they have more number of those who play 'Free Fire' and 'Call of Duty'. 'Free Fire' is made by the Singapore company and the number of players playing it in India is still around five crores and the users of 'Call of Duty' are around 1.5 crores.
The number of people playing and watching all kinds of mobile and online games in India is around 30 crores, which is increasing in lockdown. There are some Indian games that are popular among the people here like Bubble Shooter, Minijoy Light, Garden Scape, Candy Crush.
Since people and especially children are not going out of their homes for the last four-five months, the gaming market is increasing in itself.
Vikas Jaiswal is the founder of Ganimation Technologies. In a conversation with the BBC, he said that before the lockdown, there were about 13 to 15 million active users per day, which increased to 50 million in the lockdown. His earnings have also increased five times. But they believe that the gaming industry's peak is yet to come.