We can guess, you are reading this article because you want to find out more about how to get money from the internet.
There are several reasons why you use the internet to make money, two of which are wanting to earn extra income in addition to your main income and trying a new job after resigning from your old position.
Whatever the reason, the internet has become a part of life for someone who wants additional income. It's just that, getting income from the internet is not so easy because there are still some who disguise themselves as fraud or even present ineffective methods.
With this article, we hope that you will find out how to make money from the internet the right and effective way.
In this article, you will find out 35+ ways to earn money online. Some methods require you to create a website, while other methods provide the opportunity for you to take advantage of various existing platforms.
How to Get Money from the Internet by Creating a Website or Blog
One way to make money on the internet is to use your website. Create a  niche,  generate traffic, and start selling products and services to site visitors.
If you create a website, you have complete freedom to manage and manage the benefits you get.
In this section, you will learn a number of things, such as earning income from affiliate products, selling physical goods, opening online courses, and much more.
Here are 10 ways to get money from the internet by creating a website.
1. Create a Blog
People use blogs as a means to express opinions or platforms that contain their art and creativity.
But apparently, there are also some people who turn blogs into 'money machines' to meet their daily needs. Some have even succeeded in making their blog or site become famous and have high traffic, such as the Huffington Post .
Unfortunately, not all bloggers are successful. However, if you persevere and find the right method, getting money from blogs is not impossible.
By using a blog, you must have a long-term vision and mission. Keep in mind, you will not immediately get money once the blog is active. However, as the ability to write and choose quality content increases, your site will be flooded with traffic. Of course this provides a good opportunity for you.
If your goal is to create a blog that makes money, then consider the following tips:
Choose a topic that will never 'expire', such as health, finances, relationships, hobbies, or personal development.

Always try to present content with quality and quality resources.

Learn more about SEO

 and improve your site's ranking in search engines.

Connect with popular bloggers and other influencers.
The four tips above will help you to stay on the right path. After the blog gets a lot of traffic, the opportunity to earn income from the internet is wide open. You can also do some of these things:
Paid advertising;

Offers online courses and learning materials;

Selling affiliate products;

And much more!
With a blog, you can do almost anything to make a living.
2. Create an Affiliate Website
Affiliate sites are created to recommend or review certain products. If there are website visitors who buy products through an affiliate link posted on your website, you will get a commission.
Although the income provided is not that great, there are many sites that base their income solely on affiliates. For example, because Wirecutter managed to make multiple profits, the New York Times decided to buy it for 30 million USD . Other examples are Lucieslist, which is a website that circulates baby products and Outdoorgearlab, which is dedicated to reviewing camping and hiking equipment.
To start an affiliate business on a website, you must be a member of an affiliate program for a company or service whose niche is in your niche. For example, if you have a blog that contains various information about computers and technology, then you can join the Hostinger affiliate program .
One example of an information and technology website that runs an affiliate business is Bitcatcha . This site contains various reviews or reviews about hosting services, VPN tools, and web builders. Every time a product is mentioned in a review, there will be an affiliate link included with it.
After creating an account and enrolling in the Hostinger Affiliate Program, you will have access to the affiliate marketing dashboard. In this dashboard, you can check and track all marketing campaigns that have been carried out. To increase sales through an affiliate business, you can take advantage of the various marketing tools we provide, such as banners, ebooks, and infographics.
Even though the cheap hosting plans at Hostinger can help you increase your conversion rate, that doesn't mean you can't upgrade to premium plans or services to optimize your website and affiliate activity. Don't hesitate to ask questions and ask for suggestions from our account manager who will be happy and ready to help you.
3. Creating an eCommerce Website
ECommerce sites are getting more and more popular these days. With supported platforms, such as WordPress and WooCommerce , eCommerce sites can be created anytime and anywhere.
If you prefer to sell physical and tangible objects, then one of the best options is to open an online store or what is also called an ecommerce site .
There are two methods that can guarantee the success of an online store:
Sell ​​physical products in 

a targeted 

niche 

 .

Purchasing factory-made goods at a lower price abroad, then repacking them, then selling them at a higher price.
If you choose the first method, you will have to do a lot of research, product development, and testing.
Don't worry, effort never betrays results. The proof is that big companies, such as SkinnyMe Tea , BeardBrand , and Ratio Coffee , have been able to establish their position as a successful online shop.
If you are not comfortable or feel the first way is too risky, then choose the second way, which is buying goods from factories abroad. For this method, you don't need to go abroad, just open a platform like AliExpress , select a product, and resell it on your online shop.
Apart from selling, you also need to think about how to ship the product. You can handle the shipping yourself or use a popular method of drop shipping . With drop shipping, the factory or company that will deliver the goods ordered by your client.
4. Become a Web Hosting Reseller
There are many ways to get money from the internet, and one of them is by becoming a web hosting reseller. If you are interested, you can take advantage of the reseller services offered by Hosting24 .
Basically, being a hosting reseller means providing dedicated server space in building your own web hosting brand. By becoming a reseller, you can:
Create a web hosting account that has been equipped with cPanel;

Set custom resource limits (disk space, bandwidth, etc.);

Easily manage all accounts using 

WHM

 .
cPanel is known for its ease of managing hosting accounts and this tool can be used to reach more customers or new users. The server uptime is monitored by an in-house administrator team which ensures the best availability and uptime.
You also have more time to focus on  user acquisition (finding and bringing in users) and you don't have to dwell too much on the technical aspects of server management. If you have any questions, you can directly contact the support team who are available 24/7.
If you are previously familiar with the functions and workings of web hosting , reselling will not be confusing. Who knows one day your reseller hosting business will increase and succeed?
5. Creating Online Courses
Lately, online courses are increasingly popular and have a lot of enthusiasts. So, if you want to share the information and knowledge you have, creating online courses can be one way to get income from the internet.
In order for your online course to be of high quality and attract many users, you must first establish yourself and yourself. You can prepare yourself as an instructor or speaker by enriching your knowledge through various online learning platforms, such as BitDegree . BitDegree offers an opportunity for those of you who want to improve and are always happy to share information with hundreds of people who are also interested in learning new things.
Online course guides and learning materials come in a variety of formats, from PDF downloads to hourly video courses that present yourself as the instructor.
Online courses will certainly give you an extra advantage, moreover, this service is under your supervision and you also manage the finances.
Like the ways to make money on the internet that we mentioned earlier, online courses can be integrated with various types of websites, for example blogs, eCommerce sites, and affiliate sites.
If you really intend to open an online course but haven't got the right topic, then you can do a poll. Ask the  audience what topics are right for your online course. You will be amazed that they can tell you a topic that many users want to learn about.
For example, the Learn Scrivener Fast online course is entirely dedicated to helping writers learn the advantages and disadvantages of the Scrivener software . The founder of this course, Joseph Michael, determined a topic drawn from comments posted on the Michael Hyatt blog . To date, Learn Scrivener Fast has emerged as one of the best online courses.
6. Create a Membership Site
Who says membership sites aren't that famous? The proof is this site has its own devotees. The management is not that difficult. However, like other sites, membership sites also require  a high amount of audience or traffic.
For example, Mark Manson runs a blog about self-improvement. On the site, there is a special page for users who have become members. They are the ones who get premium access to a number of online courses, videos and additional learning articles. For his followers, joining the membership program or membership is the best opportunity.
People access your site because they like the things you share. So, you should add a membership page for clients who want premium content. Of course, to get this access, they have to pay first.
Of course there will be some people who think the membership page is not very beneficial for them, but for some people who follow the information and content that you share, of course, see this membership as an opportunity that should not be wasted.
The type of membership you offer depends on the type of site you manage and how much premium content is provided. If you are interested in a website like this, you can follow the guide in our tutorial entitled How to Create a Membership Site on WordPress and Its Best Plugins .
7. Provide Advertising Space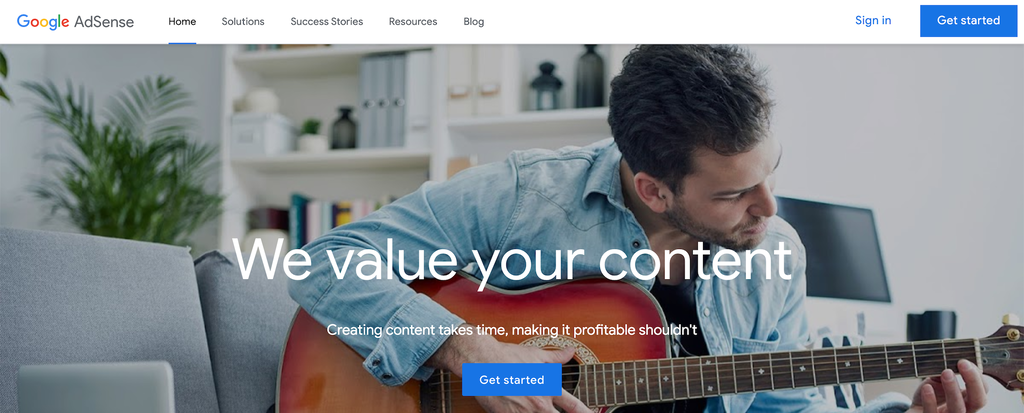 There are already many sites that put advertisements on their content. Sometimes these ads sound unnatural and seem 'forced', but there are also ads that 'flow' naturally according to the content.
If your site receives a considerable amount of traffic, it is very easy for you to make an income online. Therefore, make sure to continue to post quality content so that traffic increases and your site can be ranked in the search engine rankings.
Usually, the amount of money you get depends on the type of network , but it is possible to be influenced by the number of clicks.
You must be familiar with Google AdSense . To use it, open this ad network and create an account. After the account is successfully registered, you can start placing advertisements on the site. Please note, the payment for Adsense ads is not that big unless your site is already crowded with visitors or accessed by millions of visitors per month.
Other ad networks  that can be used are Ezoic and Media.net . Both of these  ad networks can be used after you go through the registration and evaluation process of the site. Ezoic and Media.net can also be used to optimize revenue from advertising.
If you are not very familiar or maybe you don't like working with  ad networks , then inevitably you have to advertise your site manually. If your site targets certain visitors, then how to get money from the internet with manual methods can be the right technique. Let's just say that the site that you manage today is focused on discussing the benefits and optimization of sleep. Instead of enabling the  ad network,  as previously mentioned, you are offering space for mattress companies to advertise their products.
The last option if you don't want to take advantage of the  ad network and provide ad space is to write paid content or sponsored content. In this case, a company will pay you for the sponsored content that you write. This content is then published on your site. Sites that implement this method are Buzzfeed and Millo .
8. Offering Services and Services
One of the fastest ways to get money from the internet is to offer the services that you have through the website.
There are two methods:
Create an Educational Themed Blog
Create a niche  blog that contains information on a topic. Suppose you have a blog that talks about holistic health, and there you have built an email list or even managed to drive high traffic to your site.
Add a service page explaining that you are offering user-accessible health training either via Skype or in person.
Create a Simple Website
Alternatively, create a WordPress-based website which is only intended to offer your services to individuals and companies.
For example, suppose you want to work as a freelance writer. Choose a  niche and go online to start introducing your skills and abilities. Add a few pages with information about yourself, the types of services offered, and examples of portfolios or written work.
After that, do things like  guest blogging,  interview podcasts , and send  cold outreach emails  to grab the user's attention.
If you want to skyrocket your service-based business even more, then you can combine the two methods. Thus, maximum results will be achieved.
9. Create a Website that Offers Job Vacancies
Information about job vacancies can be used as a topic to create a website and attract lots of profits.
The process is easy and simple – companies or individuals looking to hire people with specific skills or in specific fields will post job openings on your site. Later site visitors will see the ad and send applications.
With this website, you can ask for fees from individuals or companies that post job vacancies on your site. Or you can also require users to become premium members in order to access and apply to the desired jobs.
But there is the most important thing to remember, make sure your website already has high traffic. A company will not believe and even want to post job vacancies on your website when traffic is low and minimal users with the right and best criteria.
Let's look at the ProBlogger Job Board as an example. Here, both companies and individuals are required to pay a fee if they want to post job vacancies. Meanwhile, applicants will not be charged for accessing and even applying for jobs. Because ProBlogger is an official site with high traffic, companies or individuals who post job vacancies will get prospective employees according to the expected criteria.
Again, if you want to make money from a job vacancy website , make sure your site is getting a lot of traffic first. This is like a symbiotic mutualism where the company gets the expected employees and you get the rewards that are worth it.
10. Create an Online Directory
Currently, online directories are not as popular as other types of websites, but we can't close our eyes if this option can also generate income for you.
The system works almost the same as a job search website. It's just that, you do not demand payment from individuals or companies. They are the ones who will pay you per month to get a directory listing.
If the website that you are managing is currently getting high amounts of traffic, then offering  directory listings is a great opportunity.
For example, suppose you are creating a website that is devoted to website development and design. High quality content is generated to maintain the number of visitors and traffic. With a website like this, you can provide listings for web developers and agencies.
Not only official backlinks, with directory listings, you provide the right traffic or source for clients' businesses.
In general, clients will pay a monthly subscription fee for the directory to be listed. You can even apply a premium fee system where individuals or companies can list their listings at the very top of the directory so that they attract more attention.
11. Selling Websites
Finally, the way to make money from the internet if you have a website or blog is to sell it!
Of course, the selling value of the website depends on the type or type of site you are running at the moment. Even though it's not much, selling a website can make you a few dollars.
The selling value of the website will be higher than the income you usually receive per month. In general, the amount or sales figure depends on several factors. But don't worry, you can still apply a selling price of 12 to 30 times your monthly passive income.
Here are the factors that affect the final result of website sales:
Website age;

Domain authority or ownership;

The amount of traffic the website receives;

The amount of profit made by the website;

Income diversification;

Income stability;

Website development, is there progress or is it even 'on the way'.
If you want to know how much your site is selling for, you can find out on the Empire Flipper listings .
How to Get Money from the Internet Without Creating a Website
Creating a website is certainly the best way to earn online income in the long run. However, having a website is not the only way to get money from the internet. It turns out that you can earn money without having to create and run a website.
12. Publish Your Own Written Digital Book
Did you know that writing a book and then publishing it can be profitable? In this modern era, there are various ways to publish books, including  self-publishing . Self-publishing is publishing your own book without the help of a publisher. You can even set and edit your own script, layout, and even titles.
Because  self-publishing is so popular lately, it is possible that you will face many competitors or rivals. However, if you are committed to writing a book with quality content and succeed in satisfying the curiosity of your readers, you can be successful only by  self-publishing .
Publishing your own digital book means that there are various aspects that are handled by yourself. As mentioned above, publishing your own book means that you are fully responsible for writing, editing, composing, making covers or covers , selling through sites such as Amazon, writing book descriptions, and marketing.
Here are some tips for successfully publishing your book:
Do market research. 

Make sure the topic of the digital book you are trying to write about does not have a lot of competition, but still has a market and readers.

Write a book that contains quality information, and don't hesitate to hire a professional editor.

Also hire a designer to make a cover and write a short description of an interesting book. 

Remember, these two elements are one of the most important factors your book sells on the market.

Write a book in a series, of course, with knowledge, or information, or a story that catches the market's attention.
Your success as a writer is entirely up to you. Write a book with the best possible content and make a list of emails from potential readers who you think are worth contacting. The more often you publish a book, the more money you will make.
13. Email Marketing
You must often, right, receive a large number of emails every day? Some of the e-mails that enter your inbox are newsletters or e-mails sent because you have subscribed to a service. There are emails that are immediately opened and read, there are also emails that make you think and wonder why they arrived in your inbox ?!
Creating a  niche  email newsletter can be one of the best options for targeting a group of people to create solid and sustainable business relationships. Various websites with millions of dollars in revenue, for example theSkimm , have written and written email newsletters every day.
Creating an email newsletter isn't really that difficult. You can take advantage of tools, such as ConvertKit , Drip , MailChimp , and Aweber .
Here's the process:
Decide on the  

niche

 or topic you want to offer, then define the style of your email;

Choose an 

email marketing

 provider 

;

Create a simple landing page and drive traffic to it;

Send regular email based on the list or list of email owners that you have created.
The goal of creating an email list is to build trust so they can read information from you every day.
After knowing how many people opened and read the email that was sent, you can start making money via email. How:
Selling digital products;

Offer online courses which must be a member first;

Send affiliate offers to subscribers;

Offer sponsorship.
14. Apply for freelancing on sites such as Upwork
On the internet, there are many websites that offer freelance job vacancies  . On this site, clients will place advertisements to find someone who matches their criteria. In recent times, the demand for freelancers is increasing.

Here are some popular sites that offer freelance work  :
To be hired successfully , you have to build a  niche . The worst thing that can be done is to consider yourself a generalist or an expert in several fields. Because of the intense competition, you inevitably have to establish yourself as the only one who is an expert in a certain field.
For example, are you a WordPress developer for a SaaS company, or a cryptocurrency writer, or a startup founder in the ghostwriter field  ?
After defining your specialization, it's time to create a profile, include some examples or portfolios that are relevant to your abilities, and start introducing your expertise.
If you want to earn income through a platform like Upwork , first you can read the information and details on Freelance to Win . This site is dedicated to helping you become a successful professional freelancer.
15. Buying and Selling Websites
Buying and selling a website is the same as buying and selling a house. You buy a house that is simple and has little value for sale, then you fix it and then sell it for a profit.
The process of buying and selling websites is not that difficult. But what you need to know, all of this is certainly inseparable from risks. Therefore, don't buy a website that looks like it has no future or which definitely doesn't give you an advantage.
Here are ways to buy and resell sites for a profit:
Look for websites that are highly rated but not very well known. 

You can check the website marketplace on sites, such as 

EmpireFlippers

 , 

Flippa

 , and 

We Sell Your Site

 .

Do site research to find out about revenue and amount of traffic, link profiles, and the real reason behind the purpose of selling a website.

If it is attractive and has a high selling value, buy the website immediately.

Improve the site to maximize traffic and revenue or revenue.

Sell ​​the site and start making profits.
16. Buy and Sell Domain Names
Website can be bought and then resold. However, did you know that even domains can be traded?
Buying and reselling higher priced domains is called domain flipping. You buy a domain for a low price, then see the potential of the domain, then sell it back for a high price.
Following is the process of buying and selling domains:
Use a tool like 

Just Dropped

 and 

buy a unique domain name

 .

Re-register the domain name.

Wait for potential buyers.

Sell ​​and make a profit.
Some people have successfully made hundreds or even thousands of dollars per year by implementing the right strategy. You can also do the same at Hostinger by taking advantage of our domain check feature .
17.Selling a collection of photos and videos (footage)
Do you like taking pictures or recording something? Selling a collection of works can be one way to make money on the internet.
There are various websites that allow you to upload collections of photos and videos. These sites have a large user base and if a user wants to use your licensed photo they will have to buy it.
Here are some well-known photography websites:
If you are a videographer, then here are some sites you can use:
When creating a portfolio, take your time first to browse or find out what  photo or video styles are used most.
Create a  niche and upload the photos and videos you create as often as possible. The more portfolios you create, the greater your chance of success.
Apart from being a place to make money, the sites mentioned above can also be places for people who admire your work.
18. Investing in Cryptocurrency
These days cryptocurrencies have a lot of fans. The fame of this field is of course inseparable from Bitcoin which was indeed  booming a few years ago . If you have never invested in Bitcoin and / or other cryptocurrencies, then this is the time. You're not too late.
In fact, investing in cryptocurrency is just the same as investing in any other field, and it certainly offers a number of risks. However, by learning more about cryptocurrency, you can successfully make long-term investments.
The first step if you want to do cryptocurrency is to deepen your knowledge and abilities. BitDegree is the best resource that offers a number of tutorials and online courses so you can understand correctly and precisely about cryptocurrency.
There are many approaches or methods to make money through cryptocurrency, such as:
Invest in coins before the IPO or before their value increases.

Learn how to program and work with blockchain.

Become a writer or cryptocurrency writer.

Apply for a job at a startup company in the cryptocurrency field.
Since cryptocurrency and blockchain technology are still in their infancy, you can learn the skills needed to succeed.
19. Selling Handicrafts on Etsy
Like to make crafts? If you are very proficient in this field, then you can make some money selling your various works on the internet.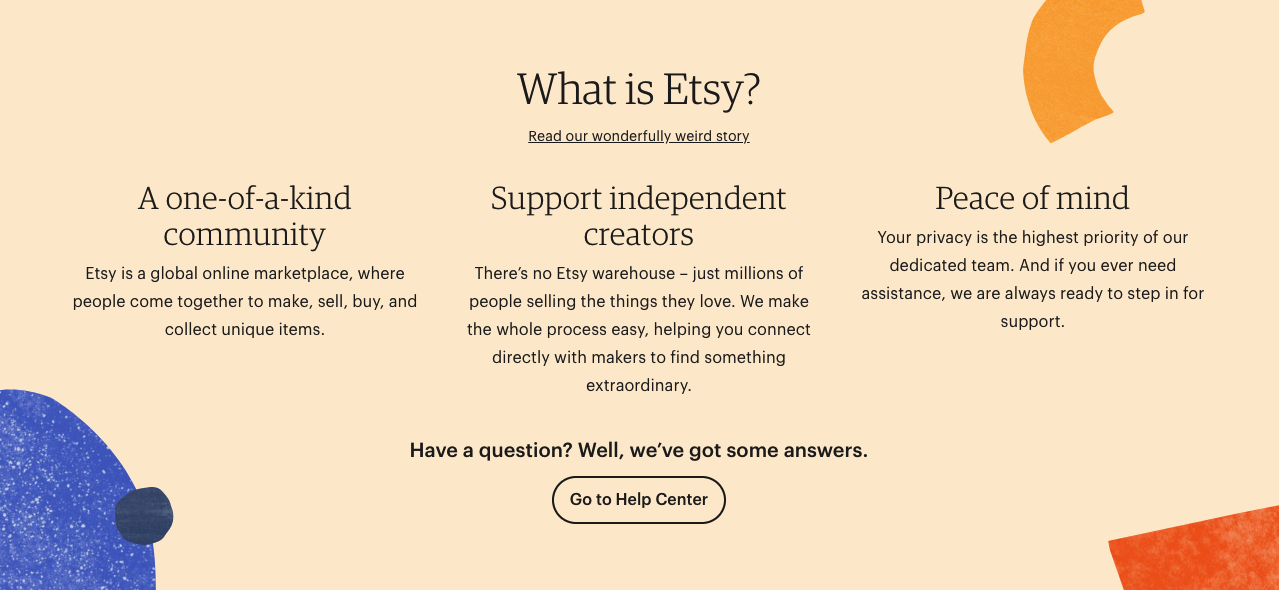 Etsy is one of the biggest platforms you can use to sell a variety of handicrafts, from  iPhone cases to  simple shelves to rings and much more.
The advantage of using Etsy is that you don't need to run a website or even create a profile like social media. Etsy already has a huge following which you can of course take advantage of. In addition, if you already have regular customers, you can start creating your own online store website that sells excellent products.
In order to successfully market handicraft products on Etsy, you need to listen to the following tips:
Do some research to find out how many requests are made for works of the same type as your product.

Calculate how long it will take to make and produce each item. 

Are the time and material costs worth the selling price set?

Think about what makes your handicraft superior when compared to other competitors' products. 

For example, your craft has its own unique style. 

Of course, you can take advantage of these advantages while continuing to meet the expectations and expectations of clients or buyers.
20. Selling Products on Amazon (FBA)
Amazon is one of the largest online retailers and contains more than a million registered products.
As we explained above when you want to sell handicrafts on eCOmmerce Etsy, the same process applies to platforms like Amazon.
If you are interested in selling items on this platform, you can first find out what items are the most purchased on Amazon. After that, you look for and then sell the cheap version by setting the branding first.
There are two methods for selling on Amazon. First, selling goods directly and not through intermediaries. Second, working with the factory that will deliver the product requested by the client or buyer. In other words, you do  drop shipping .
If you want to learn more about this method, some of these online sources can be used as a reference:
21. Create a YouTube Channel
YouTube is one of the largest and most used search engines. It's just that this site does not focus on website searches, but on entertainment, fun, entertainment, or even other informative videos.
To make income from YouTube, you can take advantage of this platform's advertising system or direct subscribers or viewers to the website that you manage.
Creating and introducing your YouTube channel is almost the same as creating a website. It's just that, on YouTube, you are required to make videos, not written content.
If you prefer to act in front of the camera and want to try your luck with making videos, then decide from now on the topic and content of your YouTube channel. Generally, there are two types of YouTube channels (which of course bring benefits to the author):
Content is entertainment or  

entertainment

 . 

These videos will later include web series, comedy videos,  

pranks

 , videos containing demonstrations of a game or game, and much more.

The content is educational

 . 

The video will later contain information about how to or 

how to

 instructions 

. 

For example, a video on 'how to increase SEO rankings' or 'how to make or manage a tomato garden'. 

If you have a lot of information or even abilities that you want to share via video, then the best solution is to create a YouTube channel.
First, create a YouTube channel and come up with a unique and catchy name. Second, follow these tips:
To record video, use a high quality camera;

There is nothing wrong with changing styles, formats, and editing techniques until you find the one that really fits.

Optimize your Video title, description and cover image to get people interested in clicking and watching your video.

Create and announce a video publishing schedule so subscribers can know clearly when to watch your video content.
22. Become a Virtual Assistant
If you are good at planning and management, then try your luck by becoming a virtual assistant. The virtual assistant is responsible for various tasks, such as book keeping or bookkeeping, data entry, email management, research, and many more.
By becoming a virtual assistant, not only does your income increase, but your connection will also increase. In addition, the opportunity to be hired to become a virtual assistant is increasingly open.
Instead of looking for permanent employees, today's business owners prefer to hire virtual assistant services.
You can find virtual assistant jobs on job search sites, such as Fiverr , Upwork , and Remote.co .
23. Offering Services or Software Programming
Learning a programming language can take you to a bigger world. It doesn't matter if your goal of learning programming is to find work as a  freelancer or develop your own software.
If you know how to develop software, then you are guaranteed to be able to create applications for customers,  niche  applications for websites or  mobile phones , or even games on smartphones. The success of a business is determined by the accuracy and success of the software that is owned and developed.
Even though there are many software developed by big companies, if you look at Google Play or Apple Store , you can see that there are also popular software that are made and developed by ordinary people like you.
If you want to make money from self-developed software or applications, here are the ways or methods to pay attention to:
Do market research to determine the need for software or applications;

Create an MVP version of the software you are developing;

Get feedback from early adopters and beta testers;

Gather all feedback and launch the first version of your software or application;

Start marketing your software.
The story of the founder of ConvertKit , Nathan Barry, who was successful in introducing his software startup can be one of your references .
If managing and then selling the software yourself takes a long time, then you can make money from your programming skills. To do this, you are applying as a  freelancer in the programming field.
Look for as much information as possible about freelance job vacancies on several platforms, such as Upwork and Freelancers . You can also access the Remoteok.io website which highlights various programming positions that you can apply for and work at at home.
24. Online Tutors for Children
Another way to get money from the internet is to become a special English online tutor. The benefits will certainly be multiplied if you are a  native or native speaker of English or perhaps who have lived for years in a country where English is the primary language.
Opportunities will be more wide open if you complete your  resume with an ESL certificate .
The average income made from an online tutor who teaches via Skype is around $ 25 or approximately Rp. 372,000 per hour.
Interested in getting to know this profession further? Find out the complete information on some of these sites:
25. Testing the Website and Giving Criticism and Suggestions
Are you careful about design or always pay attention to the smallest things that affect the good or bad of a website or application? If so, then you can make money by offering services to test problems that may occur on the website or application.
Spending a lot of time on the internet is certainly an experience in itself because of course you know several factors that determine whether a site is good or not. For example, does the website contain content that is unclear or incomplete? Does the website layout confuse users? Is the navigation menu too complex?
There are many website owners who are willing to pay you to test and rate their site. Here are some websites and applications that offer you the opportunity to become a tester:
26. Become a Website Developer
If you are not skilled in website development, the first step to take is to learn coding or programming languages . Once proficient, it's time to look for job vacancies as a website developer.
Create a profile on Upwork and Freelancer and focus on web development!
To make hiring opportunities more wide open, determine  the right niche  , improve your profile or resume, and include a related portfolio.
For example, suppose you want to create a website for real estate agents  and property management companies. Or maybe you want to focus on creating an eCommerce website based on WooCommerce and WordPress .
The first thing you have to make sure is that the task or job being applied matches your abilities. Then run a website development business and publish your services and services according to a predetermined niche.
27. Audiobook Narrator
The audiobook industry has grown in popularity lately. It seems that a growing number of people prefer to listen to rather than spend time reading books. However, most of the books still haven't been converted into audiobook format. Even though audiobooks can bring multiple benefits for the writer. Not only money, but also recognition of their work.
You have a good voice and love to read? Seize the opportunity to become an audiobook narrator.
One of the easiest ways to get started in this career is by registering with ACX . This service connects audiobook narrators with book authors.
The following things that you must prepare besides registering with the ACX service are high-quality microphone and recording software as well as a portfolio or sample of your voice recordings.
If you want to expand the opportunities to be hired , you can also create a profile on Upwork , then look for job vacancies as audiobook narrators.
28. Become a Graphic Designer
Have basic design skills or are familiar with tools, such as Photoshop and Illustrator ? Maybe it's time for you to take advantage of your skills to earn income from the internet.
Look for freelance job-specific platforms, like the ones mentioned above, then register and create a profile, then start typing in a graphic designer to search for available positions. You can also test your design skills first on platforms like 99Designs . On this site, you will compete with other designers to work on specific projects. If the client likes your work, then you will be given a project to complete.
Another way to introduce your profession to the public is to approach it manually and offline. Try to go to a local business owner or community and offer your expertise. The opportunity for you to show off in designing something is wide open – whether later you are asked to design a new logo, brochure, or even a company uniform.
Another alternative is to visit a co-working space that is trending lately. In this place, you will find various people who come from startup companies and other companies who definitely need design services.
29. Become an Influencer on Instagram
Instagram is one of the fastest growing social media platforms. Did you know that you can earn online income from Instagram? The key is to have  a lot of followers  !
Even though it seems difficult to increase the number of  followers  to thousands or even millions, getting income from Instagram is still worth trying. Famous brands and even most companies will be willing to pay you for a post. Simply  post a  picture or video complete with a  caption or short description.
Typically, the cost of posting content depends on the number of followers and how active they are to open an account and view your posts. If you really intend and pursue this field, it is not impossible that you will generate hundreds or even millions of rupiah per post.
The number of  followers  that is still small is not at all a barrier for you to progress. You can increase the number of  followers by uploading photos. Of course, photos must first be filtered and edited. Don't forget to post them regularly too.
Here are some readings that contain information on how to increase the number of  Instagram followers :
30. Offer SEO Expertise
Having the ability and knowledge to increase the ranking of a website is a very valuable skill.
As long as search engines are still used to find various sources on the internet, SEO analysis skills are still needed.
Here are some articles that you can read to improve your SEO skills:
After knowing and understanding what is needed to increase SEO rankings, it's time to prove your expertise. Usually people will create a website or blog to test their SEO skills, but actually that doesn't really matter.
In fact, you can immediately get clients without having to go online.
First of all, create an account on freelance sites  , such as Upwork and Freelancer.com .
You can also try other ways, namely by starting to promote your services and services to local companies or businesses that want to increase the ranking of their site.
31. Managing Social Media Accounts
Honestly, you definitely spend a lot more time being active on social media, right? This hobby or habit can actually make you money. The trick is to apply as a social media account manager.
This kind of job is not that difficult, especially if you are very familiar with social media and know how much it can influence. You only need to convince people, especially those who are already famous, to hire you to manage their social media accounts.
However, if you don't fully understand and understand the influence and power of social media, you can take advantage of online articles or guides that are scattered on the internet. For example, Hootsuite Academy is a site that provides information about the advantages and disadvantages of social media.
After you are sure that your skills and skills are better than before, become a member of freelance sites  , such as Upwork and Freelancers and start looking for suitable job vacancies.
Apply whatever you learn to get more clients. In addition, the information obtained can also be used to manage your brand and develop company-owned social media.
32. Create Podcasts
Like to talk and express opinions, or maybe like to interview someone can be one source of income online. Recently the podcast market is on the rise and that is good news for those of you who like it.
Many people like the convenience of podcasting because they travel so often. Obviously it is more comfortable listening to podcasts than reading newspapers, books, or other online texts.
To be successful at making money through podcasts, you have to create something of a quality. Not only audio, but also quality content. For starters, buy a microphone that makes great sound.
If you want to make a podcast with the main theme of interviewing people, then you have to find sources. Start your podcast project by interviewing the people closest to you, such as family, friends, or coworkers. This method trains you to get used to it so that later you don't get nervous when you have to interview important people.
For reference, you can listen to the top podcasts on iTunes for an overview. Listen to entire podcast episodes and make small indicators or research that show similarities and differences in each podcast, such as:
Do the podcasts you listen to tell interesting stories?

Does the podcast you listen to include elements of comedy or humor?

Does the podcast you listen to provide interesting perspectives or insights?

Does the podcast you listen to involve a unique and distinctive interview?
Of the best-listened to the best podcasts, you'll know what to include and avoid when producing each podcast episode.
By creating a podcast, you can make a certain amount of money, of course, this depends on the number and interaction of  your audience . The more  audience  you have and the more podcasts you download, the more income you will get.
Here are some tips to make your podcast more profitable:
Make sales of the products and services you talk about on the podcast;

Include a membership site or  

mastermind

 on your podcast backend;

Offer  

sponsorship

 that you should emphasize during the podcast;

Let your 

audience

 know  

that your podcast is open to donations.
33. Become a freelance writer
Actually, writing has been able to make money for someone for a long time, especially in the online world. You don't even need to worry if you don't have experience in this field.
The first thing to do is to create a  niche and decide what type of writing to take up, for example:
Are you going to create a blog with a comprehensive overview of SaaS sites?

Are you planning to create a website copy for a real estate agent?

Are you planning to create a sales email for a health and fitness website?
In fact, there are still many topics and content waiting to be explored. You just have to decide what you want to be a writer in.
After knowing the field you want to be in, make a few examples or a portfolio of writing and start attracting clients' attention.
The fastest way to make money from the internet is to register on freelance sites . Include multiple portfolios and upload them to sites like Medium or LinkedIn .
Check out some of the articles below if you're interested in working as a freelance writer:
34. Selling Art and Design
Do you like designing something? Why not just sell your art? Of course this way you will get a lot of money. You don't have to rent a gallery, you can register and create an account on sites like Society6 to upload the best designs and sell them in several versions or choices, such as  smartphone cases  , t-shirts, rugs, and many more.
Society6 provides the opportunity for you to earn income online without demanding a down payment.
Shop online yourself, upload your best designs, and select the items or products where you want to display your designs. Also, make sure to ship the products that clients buy on demand.
If there is a design that has captured people's hearts and attention first, then you no longer need to make a promotion. This can be a great way to earn income.
35. Micro Jobs or Small Jobs
Micro tasks or micro jobs are tasks or jobs that require accuracy and human intelligence to complete. Even in this all-automatic era, there are certain jobs that only humans can do.
The job in question is a job that is small and simple and does not require any technical skills. For example, you may be asked to review search results for a given keyword, translate paragraphs, or classify the  tone  and  feel  of an article.
Actually, micro jobs are very easy to do and all you need is a computer and an internet connection. One platform that provides micro jobs to complete is Amazon Mechanical Turk .
Ready to work and get paid? Register and create your account now!
36. Conduct Online Surveys
For now, doing online surveys is not yet the best way to make a lot of money. However, if you need money fast and don't require anyone to have any special skills, then online surveys can be considered.
Online surveys are similar to offline surveys that are often conducted. Take surveys on the internet and get compensation in the form of cash, coupons, prizes, or gift cards .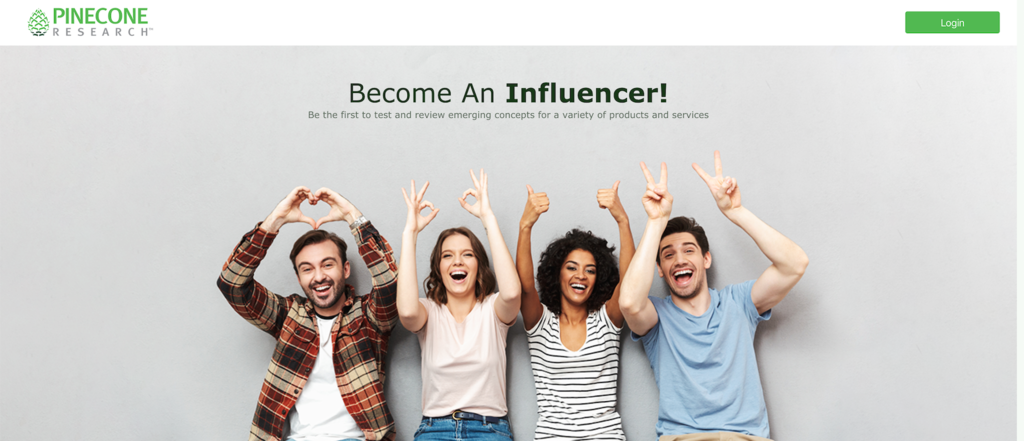 In order for a survey to be conducted, you must first enter demographic information, for example about your background and hobbies. After that, you can immediately generate income by conducting surveys.
Here are some popular online survey sites:
37. Selling Expertise at Clarity.FM
Just as when offering your services for freelance or  freelance work , you can also sell your knowledge and skills. If you are an expert in a certain field or have special knowledge, then you can make money from that ability or skill.
Apart from that, you also don't have to spend time creating your own website and platform.
Some sites, such Clarity.FM , Savvy.is , and Coach.me , have many clients who of course were looking for expertise like yours.
Even though the income you will generate later is not so much and is limited, selling your skills on several sites can be an effective way to earn money on the internet. You only need to create an account to start sharing knowledge and advice with other users.
38. Join a company that offers remote work
If you currently want a new career, or don't want to be trapped in a situation that just like that, then looking for a job with a remote system can be quite a tantalizing consideration. Currently, many companies are looking for part-time and full-time employees and don't really bother about the place to work.
Generally, remote positions are offered such as customer support, designer, or maybe the position you are currently in.
Companies or individuals offering remote work can come from local markets or the internet. You can check locker sites, such as Flexjobs , Solidgigs , We Work Remotely , and Remote .
Find the job you want, send your CV or resume, and start working from anywhere if you get hired.
39. Travel Consultant (Travel Consultant)
Have traveled to several countries frequently and want to share stories and experiences? Or are you organized and good at making travel plans? So becoming an online travel consultant is the most appropriate job for now.
Checking ticket schedules and prices and creating and arranging travel plans according to client requests are sources of your coffers that can increase from time to time. Train yourself and your abilities by helping family and friends first. After that, post examples of ideas and itineraries that you made whether on your blog or other social media platforms.
Conclusion
Now you know how to get money from the internet. Everything is now in your hands, whether you want to make the various ideas above your side business or your main job.
The list of online jobs that have been mentioned above is only a reference and reference. Everything comes back to yourself, what kind of abilities and skills you have so you can register one of the online jobs. Develop your abilities and take advantage of the opportunities that come your way.
But remember, things take time. You don't immediately get large amounts of income. It takes intention and dedication for what you are doing to succeed.
Have any other suggestions or ideas regarding how to make money from the internet? Let us know in the comments below.